If you've ever seen the normal, boring For Sale By Owner yard sign then you know it doesn't attract much attention. And what's worse, it scares some buyers away. Most buyers don't feel comfortable speaking with the home owner, they only want information at this stage.
So rather than calling, most times buyers just drive by looking for homes listed for sale with a real estate agent.
The Yes By Owner Digital Sign changes all that. Home buyers will stop in front of your house and immediately be able to obtain detailed information about your home including photos, right on their cell phone. It will put the spotlight on your home and help to qualify buyers to schedule a tour because your house has what they're looking for in their new home.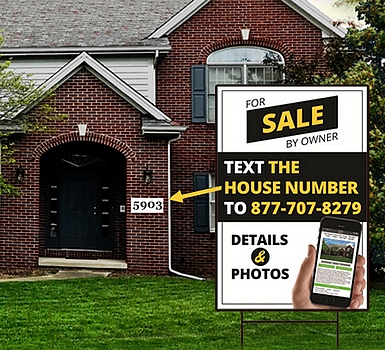 From your cell phone send a text message TO: 8777078279 with the MESSAGE: 5903.You will shortly receive a link back to view all the details and photos of this property.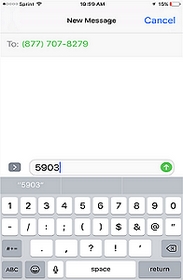 Order Here
You Get the Complete Yes By Owner System
Text Search: The For Sale By Owner Yard Sign with Text of Property Details and Photos.
A Customized Website: 95% of all home buyers start their search online, the customized website is a must have to reach these home buyers.
Social Marketing: We provide the tools for you to market your home in email and on social media websites like Facebook, Twitter, LinkedIn, Instagram, Etc.
Flyer & Postcard: We've designed a Flyer and a Postcard you can download and print to use for marketing your home in your neighborhood, at work, at the grocery store and on your community bulletin boards.
Order Now